What are bunions?
Bunions, or hallux valgus, are more than just a cosmetic concern, they are a painful foot deformity. These bulging bony bumps that form at the big toe joint (formally known as the metatarsophalangeal joint) can alter the structure of the bone, leading to pain and discomfort. Smaller bunions, known as bunionettes or tailor's bunions, can form on the outside of the pinky toe. However, for this article, we'll predominantly be referring to the bunions that affect the big toe. A protrusion of the bones at the big toe joint happens when the bones in the upper portion of your foot shift out of place.
As a result, the tip of your big toe is pulled toward your second toe, angling it inward while the first metatarsal bone is forced outward.
At first, you may have a mild bunion that doesn't feel painful, but bunion symptoms can worsen over time. You may notice that the skin starts to rub on your shoes and become red and irritated. As the joint's stability deteriorates, the bunion may become larger and more uncomfortable. While bunions aren't discriminatory on who they afflict, some individuals might be at higher risk for developing them.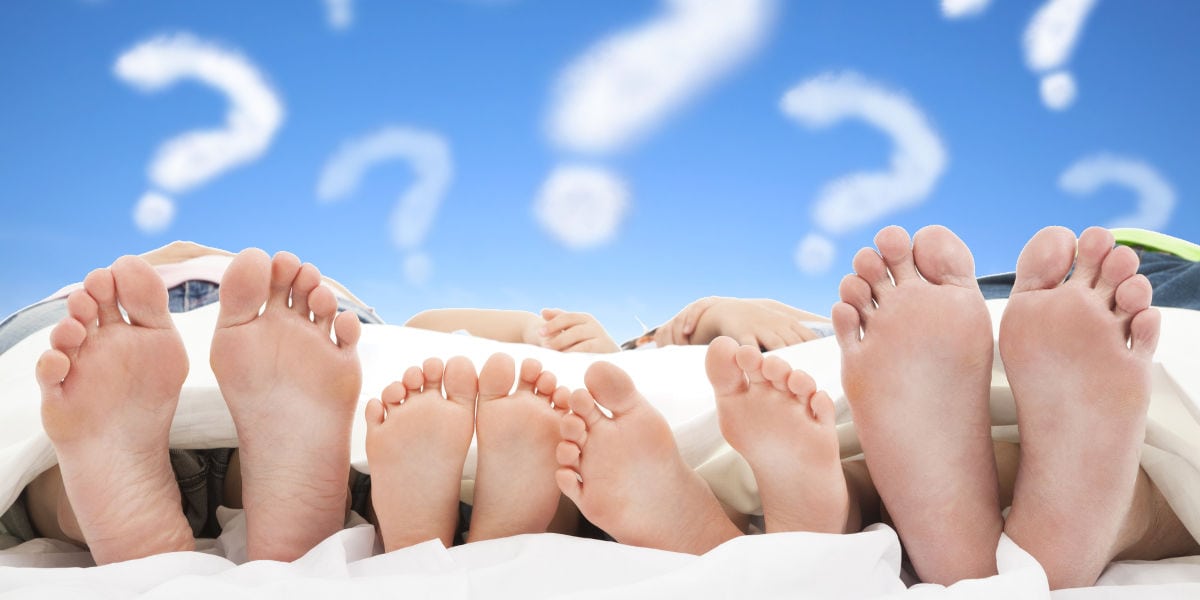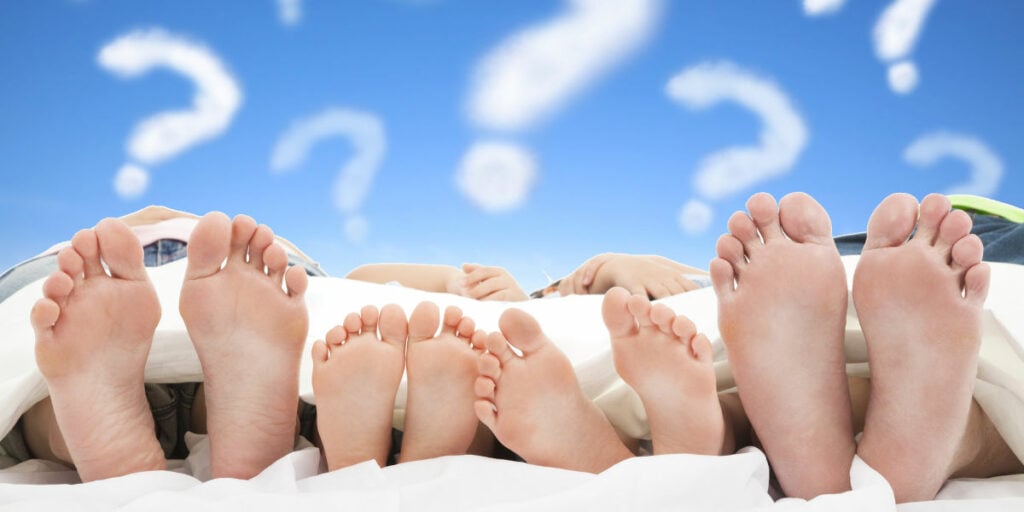 Who is at higher risk for bunions?
The American Academy of Orthopaedic Surgeons states the cause of bunions can be related to three things, genetics, ill-fitting footwear, and health conditions. Bunions often develop due to hereditary reasons having to do with the shape of your foot. Certain medical conditions that affect the joints, like rheumatoid arthritis, can also make you predisposed to bunions. Other risk factors include flat feet, gout, flexible joints, and even pregnancy.
Nevertheless, when you wear shoes that are too tight or narrow shoes (especially high heels) you increase your risk of bunions. Adult women are particularly at risk, making up more than half of Americans suffering from bunions. High heels might not be entirely to blame, but they are believed to put excess pressure on your toes and the ball of your foot. Therefore, if you already have structural problems with your joints, ill-fitting shoes can exacerbate the issue.
A foot without a bunion will often have a big toe that is completely or nearly straight. The tip of the big toe won't angle inward toward the smaller toes.
Am I getting a bunion?
A bunion involves an abnormal bone formation at the joint of your big toe, which you would think would be pretty recognizable. However, mild bunions may not be obvious. Fortunately, there are a few different signs and symptoms that can suggest you may be dealing with the beginning stages of a bunion. Here's what to look for:
Your big toe is leaning inward toward the others
On a healthy foot, the big toe should be completely or nearly straight. If you notice that your big toe is leaning inward toward the smaller toes, then you almost certainly have a bunion. An abnormal big toe angle usually appears along with a bump at the joint and foot pain, particularly when walking or standing.
Your foot has a visible bump
One of the more noticeable signs of a bunion is a visible bump on the side of the big toe joint. While this may be the easiest indicator to notice, it's not the only thing you should look for. Once the bunion has noticeably formed, it is more advanced and therefore harder to treat.
If you notice a bump or protrusion on the side of your big toe joint, contact our bunion specialists sooner rather than later.
You feel tightness in the toe box of your shoes
If your shoes are beginning to fit differently in the toe box, the part of your shoes that surrounds the toes and balls of your feet, it may be a sign of a bunion. Early bunion signs can include the feeling that your toes are rubbing against the sides of your shoes, particularly in the area of the base of your big toe. If your shoes start feeling tighter than normal, especially on the inner side of your foot, you may have a bunion forming.
You have big toe joint swelling or soreness
Bunions can cause soreness, swelling, tenderness, and even outright pain around the big toe joint. This pain may be exacerbated by spending time in shoes or doing a lot of walking.
Early bunion pain can be managed with non-surgical intervention. Regardless, if you're experiencing foot pain that doesn't go away, contact our bunion experts.
You have limited big toe range of motion
Because a bunion inhibits the normal movement of the big toe joint, another sign of a bunion is a decreased range of motion. If you can't bend one big toe as far as the other, or the movement of the big toe is uncomfortable, it could be caused by joint dysfunction as a result of a bunion.
Other hallux valgus symptoms include:
An angular, bony, painful bump on the outside base of the big toe, sometimes with hardened skin or a callus covering it.
Swelling, redness, and pain around the big toe area that can appear shiny.
Pain around the ball of the foot.
Corns or calluses between the toes.
A bunionette on the little toe joint.
How do I know if I have a bunion?
While there are many signs you might be developing a bunion, the only way to know for sure is to consult an expert. We'll review your symptoms and perform a physical examination to determine the state of your foot.
We also use imaging technology to thoroughly evaluate the bunion's development. An X-ray allows us to see the bones and determine how far they have shifted. Magnetic resonance imaging (MRI) lets us see the surrounding soft tissue to check the condition of the tendons and ligaments.
Consulting a professional also helps ensure your bunion is being properly treated and won't get worse. If we catch the bunion early, simple interventions such as custom orthotics or shoe inserts, toe spacers, or more bunion-friendly shoes can help slow its progression and alleviate your pain and discomfort.
Worried about a bunion? Contact the Bunion Institute
At the Bunion Institute of Los Angeles, our internationally recognized podiatrists and orthopedic surgeons specialize in all types of bunion correction surgeries. We will always explore nonsurgical treatment options when possible, surgery should only be pursued when other treatment options have failed.
To schedule a consultation, please call (855) 814-3600 or make an appointment now.
University Foot and Ankle Institute is conveniently located throughout Southern California and the Los Angeles area. Our podiatrists and foot and ankle surgeons are available at locations in or near Santa Monica, Beverly Hills, West Los Angeles, Sherman Oaks, the San Fernando Valley, Manhattan Beach, the South Bay, LAX, Calabasas, Agoura Hills, Westlake Village, Valencia, Santa Clarita, and Santa Barbara.
Bunions can lead to other foot problems like hammertoe, bursitis, and metatarsalgia. They are considered permanent unless corrected through minimally invasive bunion surgery. Trust the experts at the Bunion Institute of Los Angeles to guide you through the best treatment options for your unique situation.