Nationally Recognized Bunion Surgery Specialists Now in Sherman Oaks
Anyone who's had a bunion knows how painful and embarrassing this condition can be. Bunions can make it difficult to walk, keep you out of your favorite shoes, and even cause deformity to your other toes.
Bunion Institute of Sherman Oaks is a subdivision of the University Foot & Ankle Institute (UFAI) and employs some of the premier podiatrists in nation, including Dr. Bob Baravarian. When you come to us for bunion treatment, you can be certain that you're getting the best care possible. We pride ourselves in offering state-of-the-art treatments in a comfortable, relaxing environment.
UFAI's Bunion Institute is also a proud preferred provider of consulting physicians to Cirque Du Soleil, ATP World Tour, and the Los Angeles Ballet.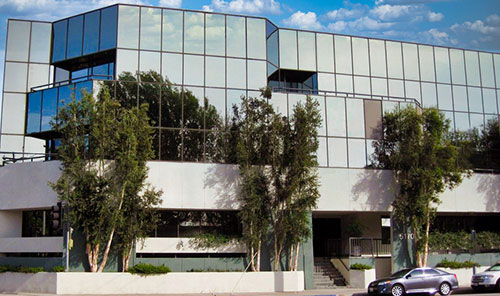 ---
Bunion Treatment Services Offered in Sherman Oaks
No matter what treatment your bunion requires, we can provide it. We use the most advanced diagnostic technology and the latest treatment methods to make sure that you get the right solution for your bunion. Our Sherman Oaks facility is conveniently located on Sepulveda Blvd. and Magnolia Blvd., not far from the Sepulveda Pass.
---
Our Sherman Oaks Facility Features:
State-of-the-Art Surgical Suites
Digital X-Ray
Diagnostic Ultrasound
Neurosensory Testing
Non-Invasive Vascular Testing
The Best Doctors, Nurses, and Staff in Town
Located in the northeast corner between the I-405 and 101 freeways, University Foot and Ankle Institute of Sherman Oaks is just a short drive away from anywhere in the Valley.
---
The Bunion Institute of Sherman Oaks
5170 Sepulveda Blvd., Suite 100
Sherman Oaks, CA 91403,
(818) 626-5311
Hours:
Monday 8:00 am – 5:00 pm
Tuesday 8:00 am – 5:00 pm
Wednesday 8:00 am – 5:00 pm
Thursday 8:00 am – 5:00 pm
Friday 8:00 am – 5:00 pm
Our Sherman Oaks office serves Sherman Oaks, Lake Balboa, Panorama City, North Hollywood, Van Nuys, Northridge, Burbank, North Hollywood, Encino, Northridge, Toluca Lake, Studio City, and the surrounding areas.
---