Nationally Recognized Bunion Surgery Specialists are Now in Santa Monica
Don't let a painful bunion keep you from enjoying your life, let alone your favorite shoes or activities. Get back on your feet with the help of our nationally recognized bunion specialists and surgeons and get the same great care given to Los Angeles' top athletes, dancers, and performers.
Our bunion foot specialists and surgeons are among the very best in their field. Together they have been published in hundreds of publications and train other surgeons their techniques worldwide, so you know they are up-to-date with the latest research and techniques. University Foot & Ankle Institute (UFAI) are consulting physicians to Cirque Du Soleil and ATP World Tour among others.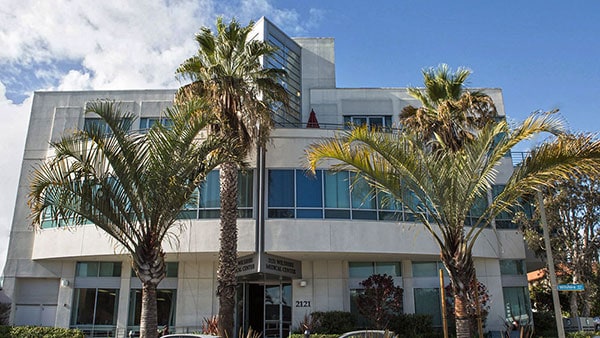 ---
Our Bunion Treatment Services Offered in Santa Monica.
Armed with advanced educations and a fully equipped, state of the art facility, our Santa Monica bunion surgery specialists offer cutting edge medical and surgical care of the foot and ankle. With facilities conveniently located on the first floor of a medical building with plenty of free parking around our building and quick access from the 405, 10, and Santa Monica Blvd, we make visiting our facility very quick and easy.
---
Services and Advanced Technologies Include:
Top Notch Podiatrists, Nurses, and Staff
1st Floor Location with Easy Access
State of the Art Surgical Suites
pedCAT 3-D Weight Bearing Foot and Ankle CT
Digital X-Ray
Diagnostic Open MRI
Diagnostic Ultrasound
Neurosensory Testing
Non-Invasive Vascular Testing
Physical Therapy Services
---
The Bunion Institute, Santa Monica
2121 Wilshire Blvd. Suite 101
Santa Monica, CA 90403,
(424) 252-1130
Hours:
Monday 8:00 am – 5:00 pm
Tuesday 8:00 am – 5:00 pm
Wednesday 8:00 am – 5:00 pm
Thursday 8:00 am – 5:00 pm
Friday 8:00 am – 5:00 pm
University Foot and Ankle's Bunion Institute offers the country's best bunion specialists for Santa Monica and the surrounding cities including Brentwood, Venice, Marina del Rey, Play del Rey, Culver City, Pacific Palisades, Malibu, West Los Angeles, Westwood, Beverly Hills and West Hollywood.
---