A third of Americans suffer from bunions. It shouldn't be that way.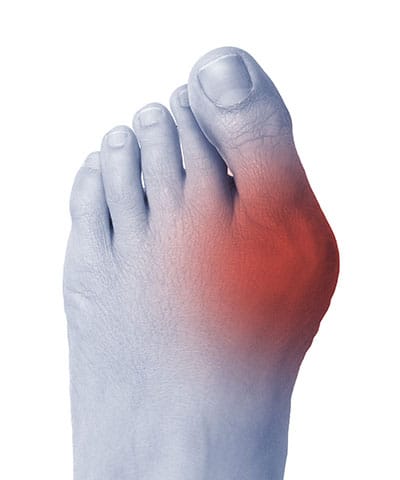 It is hard to believe that over five million people a year suffer from foot pain brought on by a bony bump at the base of the big toe or the side of their little toe.
This, as we assume you already know if you are visiting our site, is known as a bunion. And bunion deformities (also called hallux valgus), are the most common foot problems in the nation, second only to ankle sprains.
And it turns out, that the majority of bunion sufferers are women. Damn those high heels and heredity!

But sadly, only about one-third of those with bunions seek help from a podiatrist or foot and ankle specialist. Left untreated, bunions only get worse and the gnarly big toe joint can lead to other conditions, such as a hammertoe.
And while bunion correction surgery is one way to get bunion relief, it's not the only way. The Bunion Institute (and its parent practice, University Foot and Ankle Institute) offers patients in the greater Los Angeles area cutting-edge bunion treatments, including many that are non-surgical.
Our physicians are internationally recognized for their surgical expertise and experience with all types of bunion correction surgeries. But even though we are surgeons, we believe that surgery should never be taken lightly and only pursued when other treatment options fall short or aren't feasible.
---
We believe that nobody should be forced to live with bunion pain
Twenty years ago, the Bunion Institute founders (Drs. Bob Baravarian and Gary Briskin) stated their mission was to provide the very best bunion care available anywhere. Period. Full stop. And we have been working hard all these years to deliver on that mission.
For almost two decades, the Bunion Institute (a division of University Foot and Ankle Institute (UFAI), has been providing patients with the most advanced bunion treatments, many of which we either invented or participated in their development. As a result, the practice gained nationwide notoriety as a leader in the science and technology behind bunion treatment.
We have been a front runner in the practice of regenerative medicine. This medical discipline utilizes the regenerative capabilities of the body to boost the healing process by replacing tissue or cells harmed by disease. Our regenerative treatments include platelet-rich plasma therapy (PRP), stem cell therapies, and amniotic fluid injections, to name a few.
---
Insurance covers bunion surgery
Even though almost almost insurance plans cover bunion surgery, that does not mean the very best bunion surgeons will accept insurance
In order to provide top shelf medical care to as many people as possible, we accept almost 1,000 different insurance plans. We were also the first practice in our region to accept all PPO plans offered by the Affordable Care Act and Covered California. Of course, we also accept Medicare.
You can view out list of accept insurance plans here.
---
Our personal touch means optimal care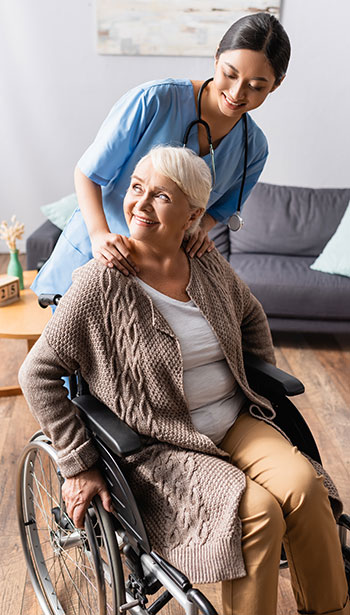 At the Bunion Institute, you always receive personalized care from our internationally recognized foot and ankle specialists.
Our podiatrists and foot and ankle surgeons treat you as an individual and not just as a diagnosis. So it should not be a surprise to learn that each patient is given a unique bunion treatment plan, be it for conservative non-surgical treatment (which is always our starting point) or, if necessary, surgery.
Our personalized care plans take into account a myriad of variables that can impact outcomes: from a patient's bone quality to their physical activity level, to their home layout, their professional demands, and even the hobbies they engage in. Our success is based on our holistic approach to our patients.
Watch our patient testimonial videos.
---
When surgery is absolutely necessary, choose experts, choose experience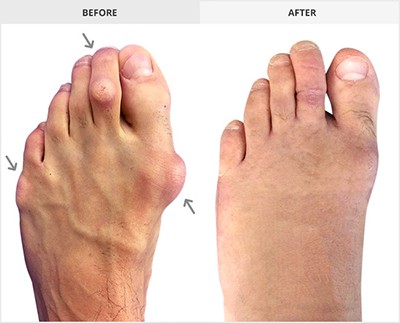 The Bunion Institute foot surgeons have invented several surgical procedures to help patients experience almost no pain and a rapid recovery.
These outpatient procedures are known as Lapiplasty and Minimally Invasive Bunion Surgery, which we helped develop.
These two innovative bunion removal surgeries result in nearly painless recovery, immediate weight bearing, virtually (or literally) no scarring, and a speedier recovery so that you can get back to enjoying your life quickly and with minimal downtime.
UFAI and the Bunion Institute work in partnership with the most advanced surgery centers in Southern California and the greater Los Angeles area.
---
The Bunion Institute, at your service
We understand that your time is valuable, so when your doctor requires a more detailed look at your feet we don't ask you to go anywhere else. The Bunion Institute owns its own MRI, x-ray machine, and CT scanner so that we can diagnose foot problems quickly and with minimal inconvenience for our patients. After all, who wants to wait forever for their diagnosis?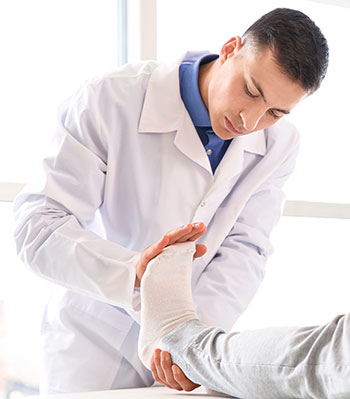 For your convenience, we also have on-site physical therapy at several clinics, which streamlines your recovery and allows our doctors to keep close track of your progress.
Our foot and ankle specialists have earned the respect of their peers, being named the best foot and ankle surgeons as well a top podiatric specialists for six years in a row by Los Angeles Magazine.
Our nationally recognized bunion surgeons have not only been involved in the development of surgical techniques and technologies that have been adopted industry-wide, they have also written countless articles for scientific and medical journals.
Our physicians have taught their innovative approach to reduce post-op pain and enhancing recovery time to peers in the U.S. and abroad. In fact, prior to the onset of Covid-19, our doctors traveled the world sharing their surgical techniques and innovations with the medical community.
We at the Bunion Institute also feel it's important to educate the public about common painful foot and ankle conditions that can be easily treated. Toward that end, we offer free talks to the public through the UCLA Health System.
---
Why choose the Bunion Institute for your bunion care?
If you're experiencing bunion pain, we're here to help. Our nationally recognized foot and ankle podiatry experts offer the most advanced bunion solutions and the highest success rates in the nation. Our doctors of Podiatric Medicine (DPMs for short) have years of experience and are leaders in the research and treatment of all bunion conditions.
Our overriding goal at the Bunion Institute is to get you back to your normal activities with virtually no pain and scaring. We work hard every day to fulfill our mission to deliver the best bunion care available anywhere.
At the Bunion Institute (an affiliate of the University Foot and Ankle Institute), we take our patients' safety seriously. Our facility's Covid-19 patient safety procedures exceed all CDC recommendations. Masks are required in our facilities at all times.
To schedule a consultation, please call (855) 814-3600 (24 hours a day) or make an appointment now.
We are conveniently located throughout the Los Angeles area with locations in or near Santa Monica (on Wilshire Blvd.), Beverly Hills, West Los Angeles, Manhattan Beach, Northridge, Downtown Los Angeles, Westlake Village, Granada Hills, and Valencia California, to name a few.