Bunion surgeries are always improving
There has been a great deal of advancement in the treatment of bunions over the past few years. With advancement comes new and improved procedures, better surgical outcomes, better surgical products, and faster patient recoveries.
What also comes with advancement is additional confusion, fancy names for similar procedures, and, in some cases, additional risk to the patient. Our goal is to educate you about the newest advancements in bunion correction and give you a professional opinion on some of the newest, most talked about bunion procedures and whether they are truly better, the same, or worse than previous procedures.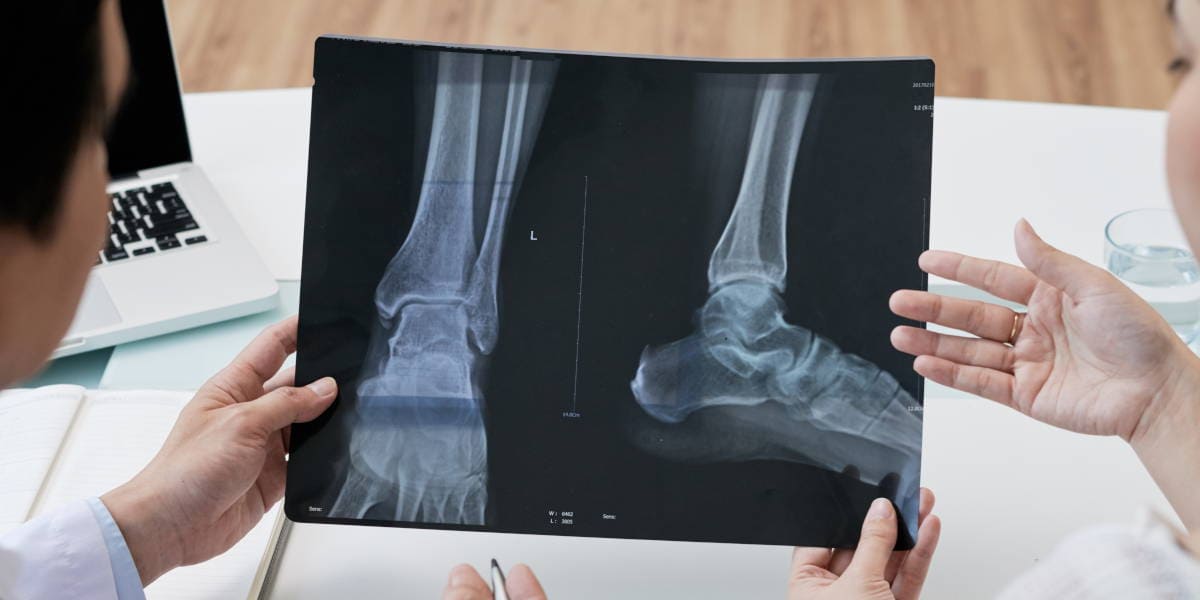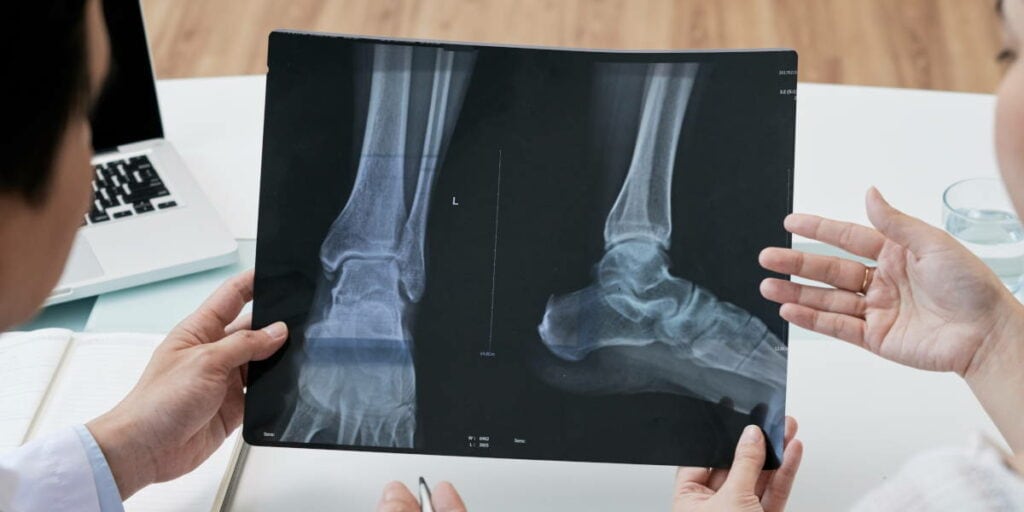 What causes bunions?
The cause of bunions (AKA hallux valgus) is not fully understood but there is definitely a familial predisposition to bunion formation. This painful foot problem may be due to the foot's structure, looseness of the foot joints, and (possibly) associated muscle imbalance in the foot. External sources such as pointed shoes and poor shoe selection may also contribute to bunion formation.
No matter the cause, the goal of surgery is to relieve foot pain and realign the affected foot.
What are the different types of bunion surgery?
Overall, there are over 50 types of bunion procedures — but don't be fooled by names and gimmicks. Bunion removal surgery is divided into three categories:
head procedures
base procedures
midfoot fusion procedures
Head-type bunion surgery
The main procedure for bunion correction — which is the most commonly performed throughout the world — is a head procedure. Often referred to as a Chevron or Austin type bunionectomy, the first metatarsal of the big toe is cut in an L, V, or long arm V. This "V" shaped bone cut allows the first metatarsal to shift toward the second metatarsal bone so that it ends up parallel to the second toe.
This procedure has had over 40 variations, but they are mainly subtle adjustments to the angle of the cut, the incision site, the fixation type, and the recovery methods.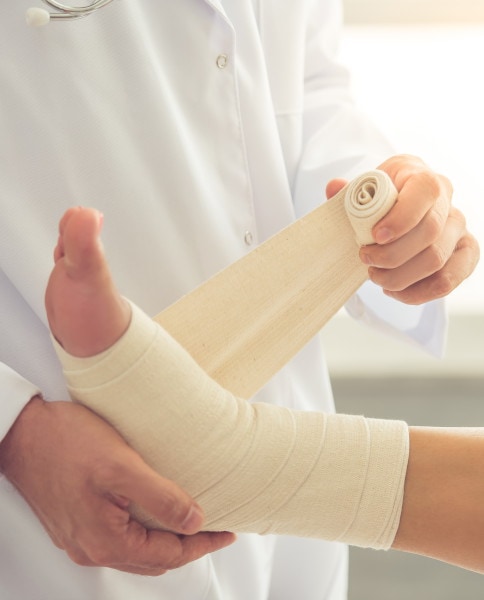 The procedures result in a fairly easy surgery, almost universal return to weight bearing in a boot or surgical shoe right after surgery, minimal pain, and progression to regular shoes in four to eight weeks.
It is important to realize that 80% of bone healing from a head osteotomy is at about six weeks. So, a push to return to shoes at only four weeks can come with some risk.
A head osteotomy is also the most commonly performed minimally invasive type of bunion surgery. Minimally invasive surgery leaves a much smaller scar on the side of the foot and usually has a shorter recovery time than traditional surgery.
Although minimally invasive bunion surgery has advanced greatly over the past five years, there is a great deal of variation in the procedures performed, the recovery period, and the fixation used.
Minimally invasive osteotomy has shown great results but needs to be approached with caution due to the greater variability in the procedures used.
Base-type bunion surgery
Base-type bunion surgery is similar to head-type procedures in that the first metatarsal is still cut but this time at the base of the big toe instead of the head. This allows for a larger angle of deformity correction. There are multiple base-type procedures with different names but similar goals.
The main issue with base procedures is that — although larger bunion deformities can be corrected at the base — it is a far less stable osteotomy (bone cut). Therefore, a base cut procedure requires a three- to six-week period on crutches with no weight bearing.
Technically, a base procedure is also more difficult to perform and the results are a little less consistent compared to head procedures. Furthermore, base procedures require a period in a cast which — in many cases — results in an increased risk of toe stiffness and the need for physical therapy. The amount of dissection is also somewhat greater which may also result in a larger incision and greater pain and swelling.
Overall, base osteotomy procedures have fallen out of favor with many surgeons as more severe bunions are considered to be due to midfoot instability and so best dealt with through a midfoot fusion procedure.
Fusion procedures
Fusion (arthrodesis) procedures for bunion correction are typically done at the midfoot. Midfoot fusion procedures are referred to as Lapidus procedures. Recently, a procedure named Lapiplasty® has also gained popularity. The producer of the orthopedic hardware for the Lapiplasty procedure has trademarked their technique for their version of the Lapidus procedure.
The Lapidus surgical procedure, and its counterparts, correct the first metatarsal at the source of the bunion. These procedures shift the first metatarsal into proper alignment and hold it in position by fusing the metatarsal to the midfoot bone.
In the Lapidus procedure, the chance of the bunion reoccurring is much lower, any level of deformity can be corrected, and the recovery has slowly been improved to require far less downtime on crutches and a more rapid return to normal activity.
---
Our thoughts on Bunionplasty® and Lapiplasty®
Minimally invasive and traditional bunion surgeries are all very delicate procedures. It's not simply a matter of cutting and realigning the big toe joint, a skilled podiatrist must also carefully correct the ligaments and soft tissues of the big toe. A poorly performed surgery risks recurrence of the bunion, returned bunion pain, and more future surgeries.
Despite being well-known names in bunion surgery, the popular option is not always best for every patient.
The truth about the Bunionplasty procedure
Bunionplasty® is a term given to bunion surgeries performed by a surgeon who has offices in Beverly Hills and New York City. He is considered a well-trained and talented surgeon and has trademarked the term Bunionplasty for his use.
Overall, the procedures are well thought out and well executed. The only downside is the exorbitant cost — several tens of thousands of dollars in most cases.
Overall is the Bunionplasty worth the expense and really all that special? I think not in the sense that many doctors perform the surgery in a very similar manner with minor adjustments. The procedure is 90% like those done by most surgeons but with some adjustments to make it "special."
Overall, a good surgery option but terribly expensive for almost the same surgery that many others perform.
Lapiplasty bunion surgery pros and cons
The Lapiplasty procedure is a Lapidus procedure with some modifications by the hardware screw and plate producer. They claim the procedure allows 3-dimensional correction of the first metatarsal — which is one of their unique features.
The orthopedic company has made specialized cutting guides and jigs to perform the procedure, which has made the surgery simpler for those surgeons who do not routinely perform the procedure.
The result has been a well-designed procedure with good cutting guides, solid fixation, and an overall improvement in the Lapidus procedure.
The downsides of the Lapiplasty procedure are:
The cost of the hardware — which can be fairly expensive and may cost the patient more than other hardware.
The possible increased operating time due to the use of the cutting guides and jigs.
Cutting the metatarsal for bunion correction may result in potential burning of the bone which may increase the risk of delayed fusing or non-union.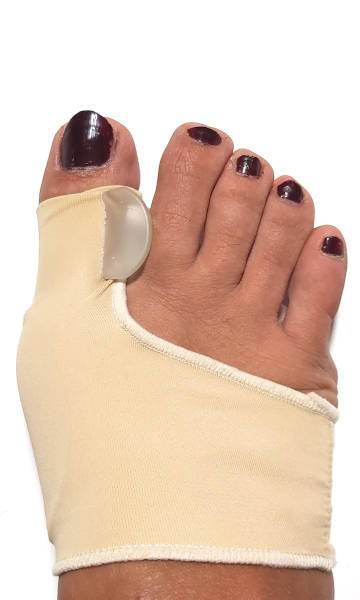 What is bunion surgery recovery like?
Your recovery will depend on your surgery, bunion severity, activity level, and general health. For most people, full recovery takes four to six months.
To make your recovery smoother and maintain your results, we recommend:
Bunion splints — to hold the corrected joint in the proper alignment.
Orthotic inserts — custom-made shoe inserts can provide support for the foot and prevent bunion recurrence.
Comfortable shoes — choose shoes with a wide toe box and avoid pointy shoes and heels when possible. This decreases pressure on your toes and prevents bunion recurrence.
Why trust the Bunion Institute to perform your bunionectomy?
The Bunion Institute (and its parent practice, University Foot and Ankle Institute) offers patients in the greater Los Angeles area cutting-edge bunion treatments — including many that are non-surgical.
Our foot doctors are internationally recognized for their surgical expertise and experience with all types of bunion correction surgeries. Even though we're surgeons, we believe that surgery should never be taken lightly and only pursued when other treatment options fall short or aren't feasible. For mild bunions, we can often try non-surgical intervention first.
For almost two decades, the doctors at the Bunion Institute have been providing patients with the most advanced bunion treatments, many of which we either invented or were involved in the development of. We know the ins and outs of every bunion surgery and can select the best one for your situation.
Click here to see real patient testimonials.
Schedule a consultation online or call (855) 814-3600.
The Bunion Institute takes our patients' safety seriously. Our facility follows Covid-19 patient safety procedures that exceed all CDC recommendations. Masks are always required in our institutes.
We are conveniently located to patients throughout Southern California and the Los Angeles area. Our Beverly Hills office is conveniently located near Santa Monica, West Los Angeles, Culver City, West Hollywood, Downtown Los Angeles, Marina del Rey, Pacific Palisades, Malibu, Manhattan Beach, Sherman Oaks, and Encino.