Uncomfortable, progressive, and increasingly painful bunions are one of the most common foot deformities among adults. The more your big toe joint slides out of place, the more difficulties you will have when trying on shoes, exercising, or performing physical activities.
When you reach this stage, most patients will feel it's time to "get it over with" – and that's automatically associated with bunion surgery. But getting it too soon may be as inconvenient as waiting too long. Plus, there are costs, a relatively long recovery period, and other life adjustments required.
The decision may feel impossible without all the information. How do you know if you need bunion surgery? Here are some of the signs and considerations that you should think about before booking the date.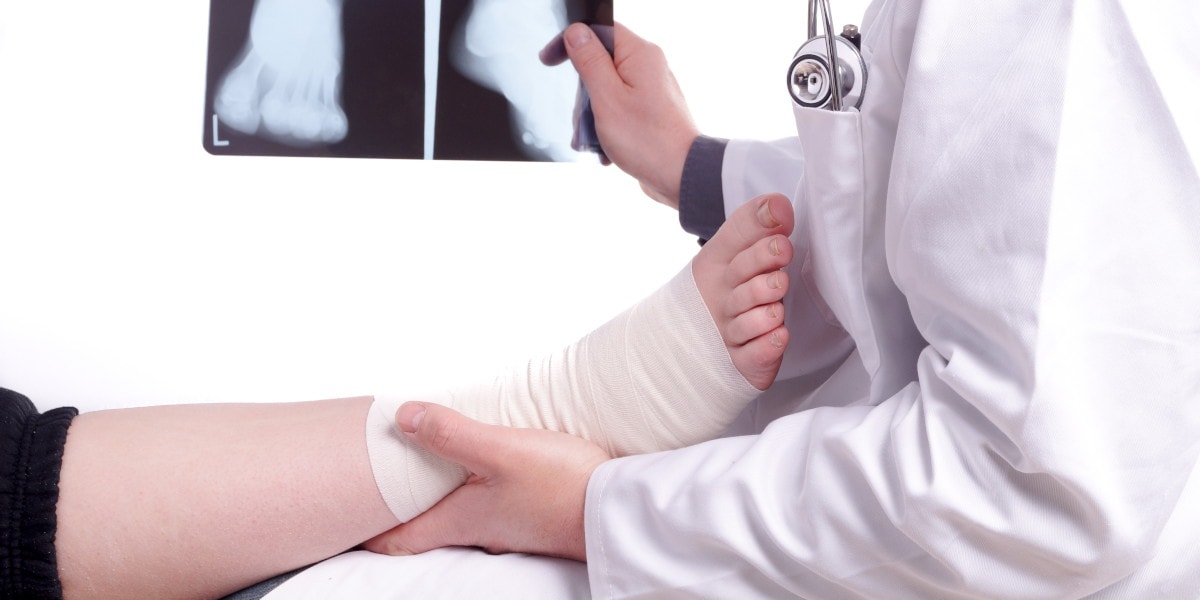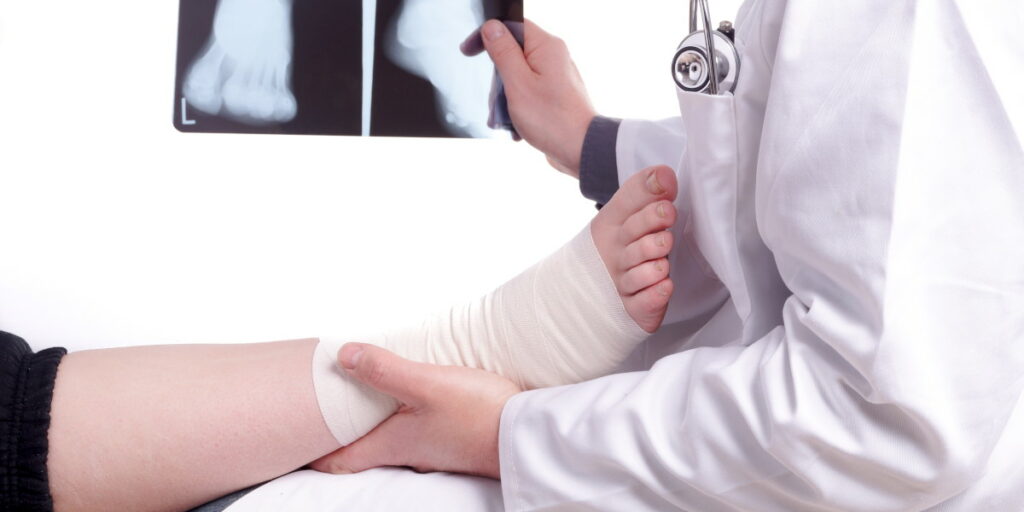 Bunion basics
Also known as hallux valgus, bunions are a type of big toe deformity in which the small bone that leads to your big toe (the big metatarsal) slides outwards. This causes it to be misaligned with the rest of the foot. This can damage the surrounding tendons and ligaments and eventually push the toe bone inwards.
Types of bunions
Bunions are usually classified by severity, and they go from mild to severe. A mild bunion will only cause a bony bump on the inner side of the foot. As it gets more severe, it can push the big toe below or on top of the second toe — causing a hammertoe. This can make standing nearly impossible.
In addition, we also have bunionettes or tailor's bunions. This is when the misalignment happens on your little toe. They can be unseemly, but they rarely cause the same pain as a normal bunion.
What is bunion surgery like?
It all depends on the type of procedure you choose. Currently, we have several types of bunion surgeries or bunionectomies. Most will combine the following techniques:
Exostectomies, where we"shave off" the protruding bunion.
Osteotomies, where we realign the big toe joint and secure it with surgical pins or screws.
Arthrodesis, where we essentially replace the affected toe joints.
Nowadays, most procedures will combine an exostectomy and osteotomy. Sometimes, this can be followed by a lapiplasty, where we install tiny, invisible splints at the base of the big toe joint to prevent the bunion from reappearing. Arthrodesis is usually only for very severe cases, or for patients with severe arthritis.
Any of these procedures can also be done using minimally invasive techniques. These involve smaller incisions, less bleeding, and shorter recovery – but an extra set of custom equipment.
Depending on which type of surgery you're using, you will also need to account for:
Up to a couple of hours in the recovery room.
Some time completely off your feet.
More time with your feet frequently elevated or under ice packs.
At least two weeks wearing a special boot or brace to keep your foot in the proper position.
Physical therapy and special exercises as you recover.
Finally, up to 6 months with special precautions, such as not wearing high heels.
Does this feel like a lot? Ultimately, this is a decision you will need to make with your podiatrist.
When do bunions need surgery?
Any surgery is a major decision – and when it comes to hallux valgus, surgery is not the only option available. All bunions are considered degenerative: if left alone and untreated, they will keep getting worse. And yet, not all people with a mild bunion end up needing surgery.
So how do you know if it's time for you to go under the knife? Personally, I always ask my patients four questions: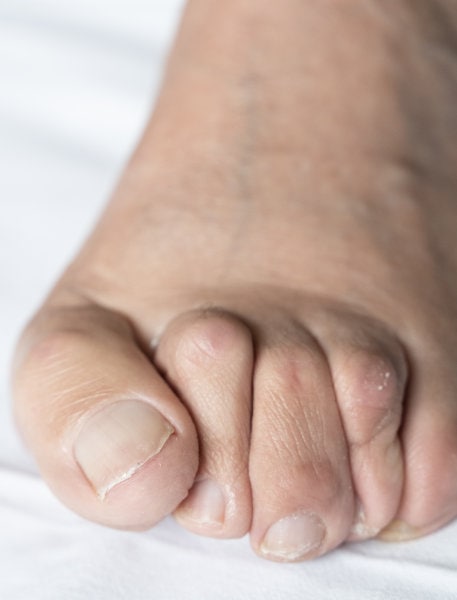 1. How much is the pain affecting you?
This is not a simple matter of "severe bunions cause severe pain." Yes, almost all cases of severe bunions will make it impossible to stand up – but we don't want to let it get to that. Pain thresholds are very personal.
You also want to look at where it hurts, as bunion pain is not just foot pain. Large and severe bunions can mess with your posture and back alignment as you unconsciously adjust to avoid pain or falling. This can cause your calves, hips, and even back to feel sore.
So, if you find that you're sore after an extra hard day, you can probably delay the bunionectomy. If you find yourself reaching for Advil (or something stronger) nearly every day, then we need to be more aggressive.
2. Have we tried all non-surgical treatments?
And yes, I am using "we" on purpose here! A good podiatrist will always work with their patients as a team and for the long term.
We have tons of conservative treatments for bunion surgery, so they're a whole topic by themselves. They include:
Wearing different shoes – ideally, flat and with a round, wide-toe box.
Custom orthotics.
Bunion pads, which are special gel-filled shoe inserts that relieve the pressure on your toes.
Oral pain medication, such as non-steroidal anti-inflammatories (NSAIDs).
Topical medication – anything between ointments and shots.
Bunion splints.
Special exercises.
Usually, we only recommend surgery after we've tried all these treatment options, and we've seen they are no longer working. In addition, many of these may still be necessary after the surgery, as they can help prevent the recurrence of the bunion.
3. Is the bunion getting worse lately?
In many cases, bunions don't progress steadily – especially if they're being treated. However, changes in your activity levels, your weight, or even the appearance of other foot problems can cause the symptoms to flare up.
When this happens, it's always a good idea to check with your podiatrist. Whatever caused the bunion to level up could be easily fixed. However, it could also be a sign that your treatment is no longer working. In that case, it may be best to move on to surgery instead of risking any further damage to your ligaments or smaller toes.
Are you at high risk for severe bunions?
Finally, some health conditions and lifestyle factors can put you at a higher risk of a severe or rapidly-progressing bunion. These include:
Nerve damage from other conditions or injuries.
Connective tissue diseases, such as osteoarthritis.
Being overweight.
If your job or daily activities require you to spend a lot of time standing up.
None of these would convince me to operate immediately on a mild bunion without trying other treatment options. However, they should make us consider more aggressive measures from the beginning.
Frequently asked questions about bunion surgery
Once surgical procedures are on the table, questions rarely stop. If anything, we will get a whole new set of them. Below are some of the most common ones we get from new and long-term patients alike.
Do all bunions need surgery?
No. Mild bunions should be managed or treated without surgery first. With the right non-invasive bunion treatment, we can steer clear of surgery for years.
How old should you be to get bunion surgery?
Technically, at any age past puberty. With that said:
Bunionectomies before the age of 18 can be trickier because the bone plates may still be shifting and accommodating. They should only be done by a specialist in pediatric podiatry.
Before the age of 35, your risk of recurrence is much higher, and you may need a second surgery later on.
After the age of 60, expect recovery to take longer.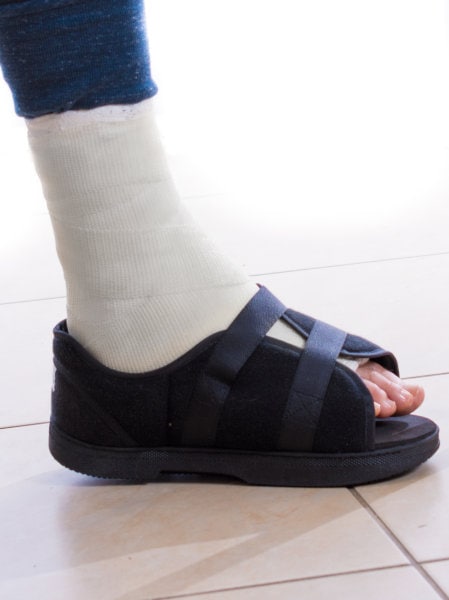 How much downtime do you need after a bunionectomy?
This will depend on the surgical options available to you, as well as your regular activity levels.
In the best-case scenario, you should be able to return to a somewhat normal routine after a week. For more complex cases, you may need to stay off the foot for three weeks or more.
After this, you will also need to limit other activities, such as vigorous exercises, and continue wearing comfortable shoes for as long as possible.
Who should do bunion surgery?
Ideally, only a Doctor in Podiatric Medicine (DPM) should be in charge of a bunionectomy or other types of bunion treatments. Sometimes, we will also enlist the help of a specialized orthopedic surgeon.
If you are going under general anesthesia for your procedure, which is very rare, make sure a good anesthesiologist or Certified Registered Nurse Anesthetist is part of your team.
Why is the Bunion Institute the best place for bunion treatment in LA?
The Bunion Institute is led by a team of highly-qualified and caring podiatry experts and foot and ankle specialists. Our goal is to create long-lasting partnerships with our patients, where we can explore the different bunion treatment options and decide what works best for each person and lifestyle.
When the time comes for more invasive options, each of our team members, from DPMs to technicians, is committed to creating a welcoming and inclusive atmosphere. At the Bunion Institute (an affiliate of the University Foot and Ankle Institute), we take our patients' safety seriously.
To schedule a consultation, please call (855) 814-3600 or make an appointment now.
We are conveniently located throughout the Los Angeles area with locations in or near Santa Monica, Beverly Hills, West Los Angeles, Manhattan Beach, Westlake Village, Valencia, and Santa Barbara.