What did the Formby Beach footprints reveal?
Formby Beach in Liverpool is home to one of the largest collections of ancient animal and human footprints in the world, dating back 9,000 years. The prints are preserved in hardened mud along 1.9 miles of sandy coastline, where erosion has resurfaced them.
A scientist from the University of Manchester found an 8,500-year-old footprint which due to its size and shape appeared to be from a young male, possibly a teenager.
The scientist saw a mark in the boy's footprint that suggested a bunion — a bony bump — formed on his outer, little toe. During this time, people predominantly walked around barefoot. When the boy sat down, he must have rubbed his toe on the ground leaving the print.
While it is difficult to apply present-day observations and causations to historical ones, shoes aside, the underlying cause of most bunions is a hereditary misalignment of the toe joint. Walking barefoot with a bunion caused by poor alignment, whether it's 9,000 years ago or today, can aggravate the bunion and cause its progression.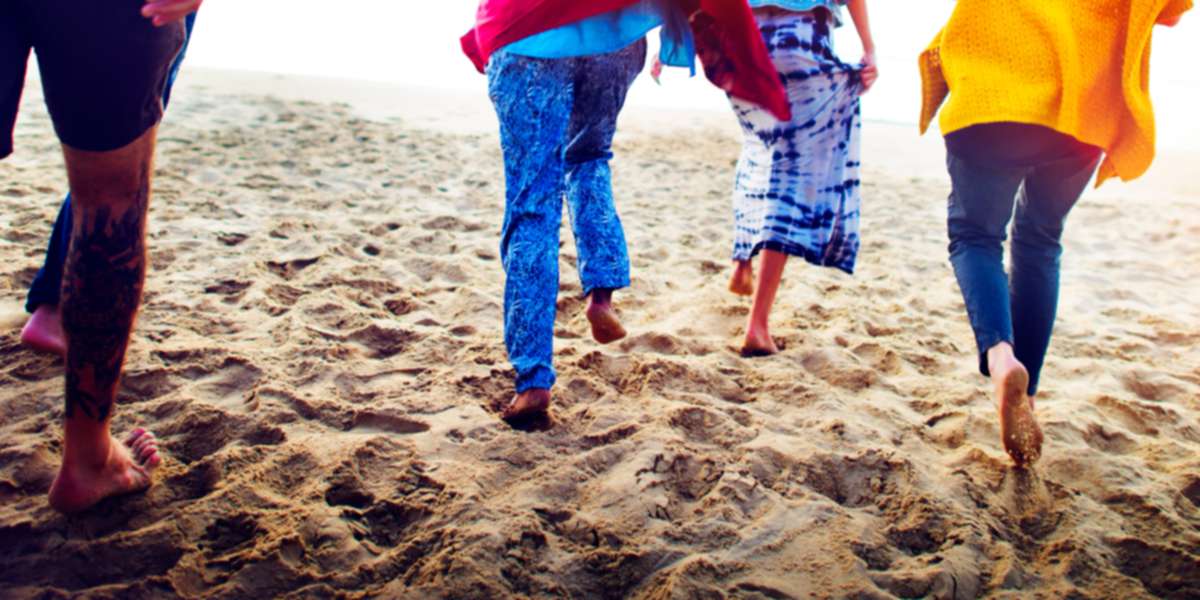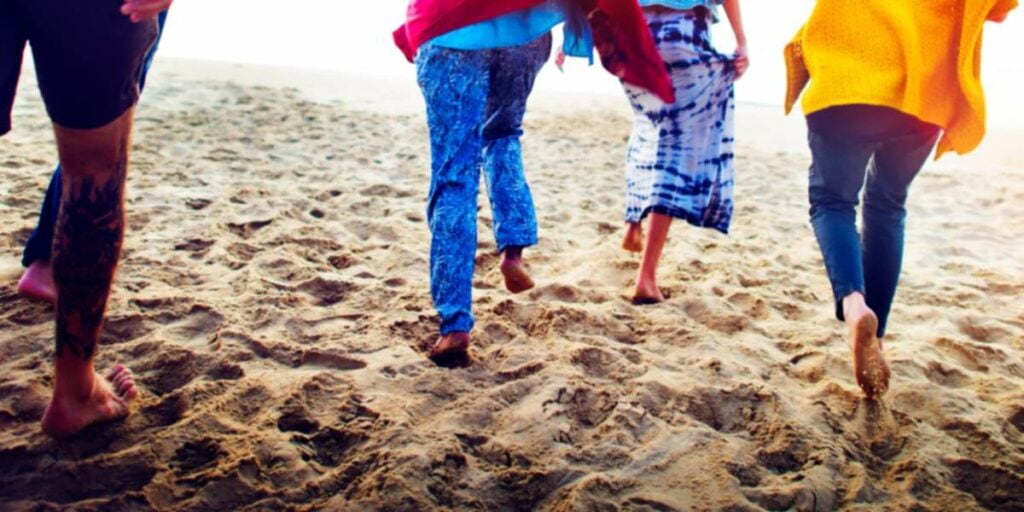 Can children and adolescents get bunions?
Yes, kids get bunions too!
There really is no bunion age range. While most bunions develop in adulthood, bunions can form at any age, even in children and adolescents. In fact, teenage girls are three times more likely to get bunions than teenage boys.
Adolescent or juvenile hallux valgus is not just a "younger" version of the bunions found in adults.
Most juvenile bunions develop due to structural problems involving the bones and cartilage in the metatarsophalangeal joints (MTP) — the big toe joint. The bones angle inward and the cartilage of the big toe joint is structurally shifted. This causes the big toe to be incorrectly aligned and bend at a greater angle than normal, toward the lesser toes.
The faulty biomechanical process places excessive pressure on the big toe joint —leading to bunion formation. Certain conditions like cerebral palsy and Down's syndrome increase a child's risk of having bunions.
Juvenile bunion surgery is different than adult bunion surgery and is only considered as a last resort. We have to consider the child's foot growth plate when making treatment decisions and most surgeons recommend waiting until skeletal maturity — after the patient is 15-17 years old.
Are bunions hereditary
Yes, say thank you to Mom or Dad for your propensity to develop bunions! The risk of developing bunions is greater in first-degree relatives of affected individuals (such as children or siblings) as compared to the general public.
Bunions run in families because foot shapes and structures are also hereditary.
Juvenile bunions caused by structural problems are due to genetic predisposition. Other factors that increase the risk of bunions at a young age include:
Ligament laxity in the metatarsophalangeal joint (where the big toe meets the foot).
Flat feet – there is a splaying (spreading) of the metatarsals causing a widening of the forefoot with a collapse of the arch.
Congenital bunion (present at birth).
Seventy percent of adults who develop bunions have a family history.
Did the 'boy with the bunion' have a bunionette?
Bunionettes — also called tailor's bunions — are found on the little toe of the outer foot. They're caused by an inherited, faulty mechanical structure of the foot and are like bunions on the big toe, except for their location.
The footprint of the teenage boy on Formby beach revealed a bony bump on the little toe. Given the location, it was a tailor's bunion. Due to the hereditary nature of bunions, and the probability of family footprints being found together in the area, a family member's footprint may also reveal the presence of a bunion.
Whether it's a traditional bunion or a tailor's bunion, the podiatry professionals at the Bunion Institute will find a solution to suit your individual needs.
Why choose the Bunion Institute for your bunion care?
If you're experiencing bunion pain, we're here to help. Our nationally recognized foot and ankle podiatry experts offer the most advanced bunion solutions and the highest success rates in the nation. Our doctors of Podiatric Medicine (DPMs for short) have years of experience and are leaders in the research and treatment of all bunion conditions.
Our overriding goal at the Bunion Institute is to get you back to your normal activities with virtually no pain and scarring. We work hard every day to fulfill our mission to deliver the best bunion care available anywhere.
At the Bunion Institute (an affiliate of the University Foot and Ankle Institute), we take our patients' safety seriously. Our facility's Covid-19 patient safety procedures exceed all CDC recommendations. Masks are always required in our facilities.
To schedule a consultation, please call (855) 814-3600 (24 hours a day) or make an appointment now.
We are conveniently located throughout the Los Angeles area with locations in or near Santa Monica (on Wilshire Blvd.), Beverly Hills, West Los Angeles, Manhattan Beach, Northridge, Downtown Los Angeles, Westlake Village, Granada Hills, and Valencia California, to name a few.