For centuries people have been wearing shoes for comfort and protection — however, not all of them succeed at being comfortable. Women especially suffer as their "professional" and "stylish" shoes — primarily high heels — tend to be extra uncomfortable.
Maybe this is why women are 10 times more likely than men to suffer from problems caused by bunions.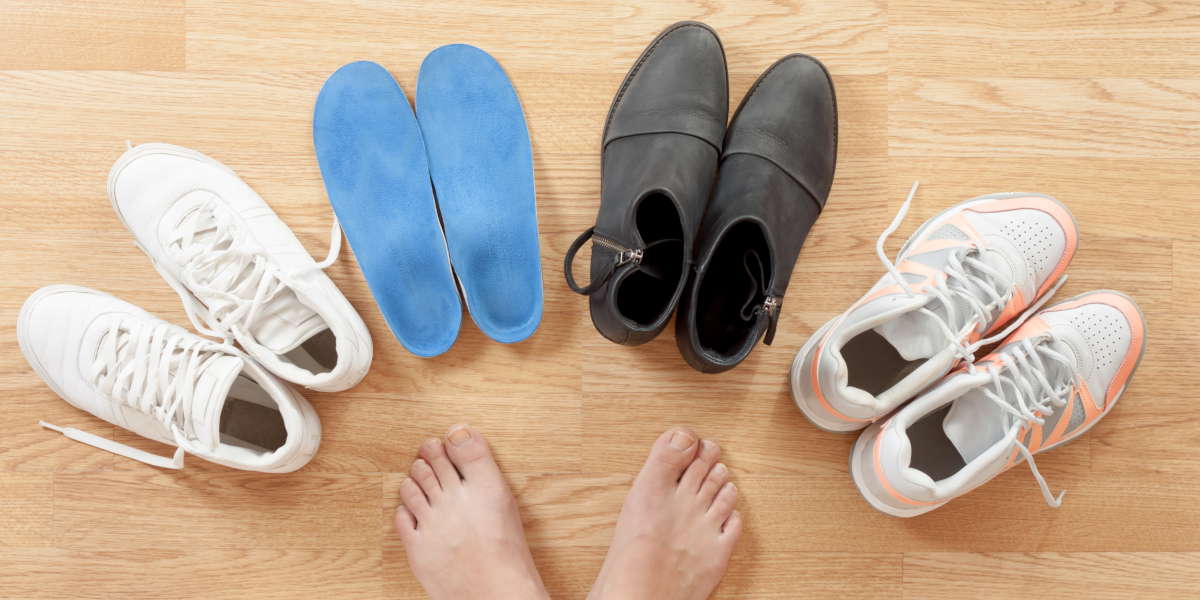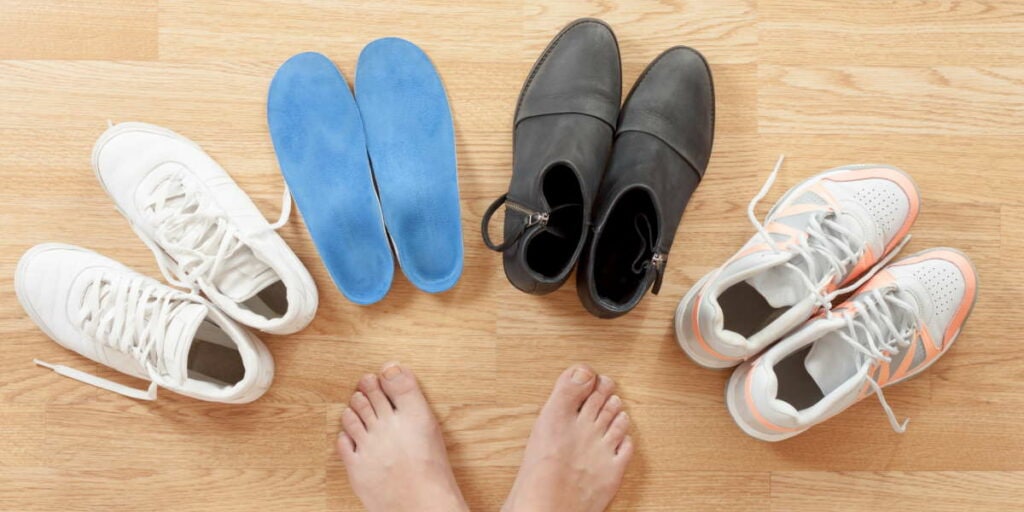 What is a bunion?
Medically known as "hallux valgus," a bunion is a bony protuberance at the base of the big toe joint. The metatarsal bone shifts outwards and the big toe points towards the second toe. (In extreme cases, the big toe can even cross over the second toe.) About 1-in-3 Americans have bunions.
Bunions make it difficult — even painful — to wear many types of shoes. Shoes that narrow near the toes cause friction on the bunion bump. Shoes with narrow toe boxes, like heels, can even make a bunion worse by pushing your toes inward.
What to look for in good bunion shoes?
Good shoes for bunions will have a wide toe box, good arch support, and a cushioned footbed. Look for shoes with wide options to better accommodate your bunion and avoid putting further pressure on your toe joints. When looking for new shoes, also look for the American Podiatric Medical Association (APMA) Seal of Acceptance. Shoes with the APMA seal have been evaluated by podiatrists to ensure they support foot health.
Your podiatrist or a shoe store employee can measure your shoe size to ensure a comfortable fit. Your foot size and shape can change over time due to pregnancy, weight gain, age, and abnormalities such as bunions. If you haven't had your feet measured in a few years, you might be wearing the wrong size shoe!
Best running shoes for bunions
For bunion-friendly running shoes, look for wide shoes with shock absorption and breathable mesh uppers. Mesh shoes are breathable, meaning your feet won't be completely soaked with sweat at the end of your run, and flexible, meaning they can stretch to accommodate your foot.
One of my top picks is the New Balance 990. New Balance has a few varieties of running and walking shoes available in a few wide sizes. New Balance's rubber outsoles also offer great shock absorption.
Are sandals bunion-friendly shoes?
With their slip-on design and open design, sandals can be good for preventing bunion pain. But avoid cheap flip-flops. While rubber flip-flops are great for protecting your feet in the gym shower, they provide no support or protection. Traditional flip-flops actually put strain on your toe joint as you repeatedly flex your toes to hold your shoes on your feet.
One of the best sandal brands for bunions is Birkenstocks. They offer a variety of supportive shoes with ample forefoot room to avoid irritation of your bunion. Their adjustable leather uppers allow the shoe to fit your foot shape.
Best bunion shoes for men?
Men's dress shoes are not always well suited for bunions. They're generally made from solid genuine leather, which lacks the flexibility of mesh. Ideally, your dress shoes should have soft upper leather that doesn't constrict your foot.
Suede dress shoes also provide more flexibility than leather.
Are there high heels for bunions?
Many women with bunions "need" a dressier pair of shoes for work or special occasions. I had my team research high heels for bunions and surprisingly I have some results from their search.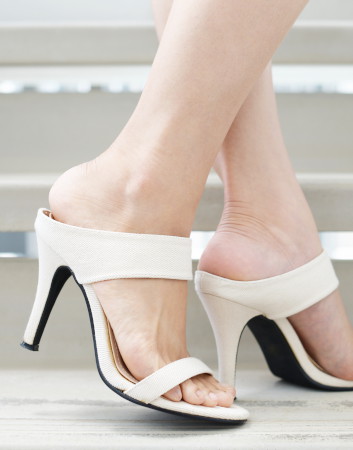 One company in the US that specializes in heels for bunions is Julie Lopez Shoes. Ms. Lopez, a former orthopedic nurse and bunion sufferer, couldn't find a comfortable high heel for her daughter's wedding and decided to design her own shoes. She traveled to Italy to work with quality craftsmen and together they designed her collection that features All Day Fit.
These bunion-friendly heels have a roomy toe box and extra cushioning to keep your feet comfortable and reduce pressure on your bunion.
For more bunion-friendly dress shoes, ditch the heels and find some nice flats with wide-width options and a cushioned midsole. Skechers offers a wide range of comfortable slip-on shoes with stretchable materials.
Insoles for bunions
If you can't find comfortable shoes that tick all the boxes, orthotic inserts can help. Orthotic insoles can be custom-produced for a variety of foot problems, from flat feet, to plantar fasciitis, to hammertoes!
For less severe bunions, over-the-counter inserts can also provide relief from foot pain. You can find inserts with extra arch support, memory foam, and cushioned heels. Some over-the-counter inserts are also labeled with the condition they aim to help with.
Need help picking the best shoes for bunions? Contact the Bunion Institute
Dr. Bob Baravarian, DPM, is just one of the many internationally-recognized podiatrists at the Bunion Institute.
Our foot doctors are internationally recognized for their surgical expertise and experience with all types of bunion correction surgeries. Even though we're surgeons, we believe that surgery should never be taken lightly and only pursued when other treatment options fall short or aren't feasible.
Click here to see real patient testimonials.
Schedule a consultation online or call (855) 814-3600.
The Bunion Institute takes our patients' safety seriously. Our facility follows Covid-19 patient safety procedures that exceed all CDC recommendations. Masks are always required in our institutes.
We are conveniently located to patients throughout Southern California and the Los Angeles area. Our Beverly Hills office is conveniently located near Santa Monica, West Los Angeles, Culver City, West Hollywood, Downtown Los Angeles, Marina del Rey, Pacific Palisades, Malibu, Manhattan Beach, Sherman Oaks, and Encino.